The jacuzzi

with panoramic views of the harbor of Camogli
A gorgeous eight-person whirlpool, in a state-of-the-art installation in a design, welcoming, comfortable, and technological setting - with a unique view on Camogli's marina. It's hard to find something else so elegant, relaxing and exclusive.

For our guests, at no extra cost.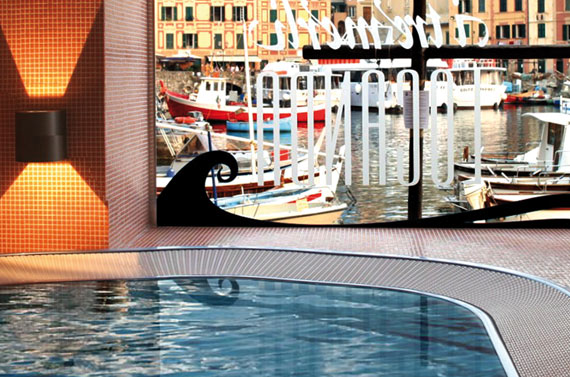 Turkish bath

equipped for color therapy sessions
The steam bath offers a multi-programs chrome therapy. Steam bath is an integral method for purifying and detoxifying the skin and body, increasing circulation, stimulating the immune system and encouraging complete physical and mental well-being. Chroma-therapy lights are incorporated to stimulate energy and positively affect mood. Aroma-therapy uses essential oils, the volatile and highly odorous substances of plants.